THE AUDIO WORKS OF DEREK DOUBLIN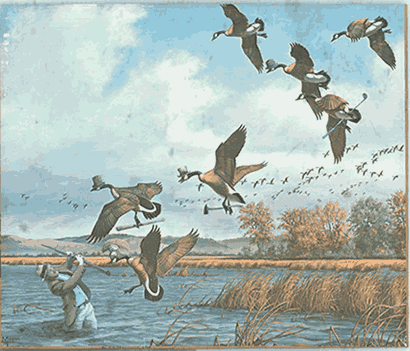 The following tracks are free for all to download.
This trove consists of music, sketches, experiments, radio plays and random noises.
MUSIC - attack of the lonely mind
"Attack of the Lonley Mind" marks the first full length solo album by Derek Doublin. It is a concept album, thoroughly composed and intended to be listened to from beginning to end. It is also a concept album in that practically every sound recorded was generated by a guitar. With the exception of the harmonicas heard towards the end of "Click and a Clack" and the lone cello on "The Reason", every instrument was created by the vibrating strings of an electrical or acoustical guitar. An Italia Mondial electric guitar was outfitted with a midi pickup to control various software instruments throughout the album, including drums, wind instruments and pianos. Imperfections in the playing were rarely corrected in post production, resulting in an odd mixture of unrealistic software instruments, controlled manually through vibrating strings and mixed with the spontaneity of human performance. An Alvarez nylon string guitar and a Taylor steel string were used as is. A Japanese Fender Telecaster was also used as is. With the exception of the cello, Derek wrote and performed every song on this album.
MUSIC - MANDATED MEDS AND HIGH BLOOD PRESSURE - E.p.
Following the incredible success of "Attack fo the Lonely Mind" (15 copies of the album where given away), Derek hammered out a quick E.P. featuring tracks that did not make the cut on the full album. The closing track of this EP features the sultry Victoria Liedtke of the internationally famous band "Hey Hello".
MUSIC - VARIOUS
As a side project, Derek and his roommate Matt Brown started the band The Invisible Snakes and immediately began recordingtracks in a small studio off Classen Blvd in Oklahoma City. Additional tracks were cut down at the famed Arlyn Studios in Austin, Texas where Willie Nelson, Neil Young, Ray Charles, and Waylon Jennings also recorded albums. Not sure what that says about Arlyn studios if we managed to record there.
In addition to The Invisible Snakes, Derek also experimented with a variety of friends and collegaues, recording tracks in his bedroom or his closet. This melange of music can be heard below.
RADIO - ONE HIT WONDER'S RADIO TIMESLOT
In 2001, Derek Doublin along with a troupe of very close friends was hired to produce, direct and write a 2 hour, nationally syndicated radio program called One Hit Wonder's Radio Timeslot. Broadcasting through FM and AM, from a studio in Marina Del Rey, this program ran for 1 year and was eventually rebroadcasted over Sirius Sattelite radio during the network's infancy. Now it sits dormant.
Inspired by the absurdist comedy of Monty Python, this radio program featured songs, sketches and live radio dramas created and performed by Derek and his friends.